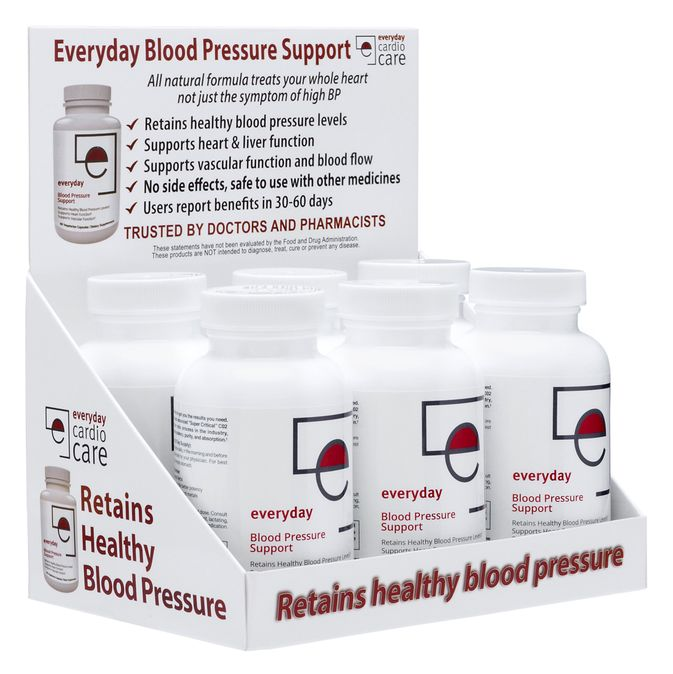 Qualification for a
wholesale account
Wholesale accounts with Everyday Cardio Care, Inc. are available to Health Care Practitioners who intend to sell our products in their practice and/or resell them to their clients. We also offer wholesale accounts to independent pharmacies, health and wellness retail stores, and health spas. We do not sell to ecommerce distributors.
Pricing/Ordering
Two options to purchase: Half Case (6 bottles) or Full Case (12 bottles) with no minimums. Please call for wholesale pricing. Shipping charges apply.
How to open a
wholesale account
Thank you for your interest to sell Everyday Blood Pressure Support. If you would like to apply for an account with Everyday Cardio Care, Inc. please read the following New Account application instructions: Please completely fill out the New Accounts Application form and MAP form. Incomplete applications will delay your application.
Please print, sign and return a copy of the New Account Application form, and the MAP Application form to Everyday Cardio Care, Inc. by scan/e-mail, or regular mail. Email to: support@everydaycardiocare.com

Please return the following along with your two applications:
1. Retailers need to provide a copy of your Federal Tax ID number and a State resale number, or a City/Town/County Business License.
2. Practitioners / Physicians / Clinics / Pharmacists need to provide a copy of a valid Practitioner, Physician, or Pharmacy license.
Approved accounts will be set up once the first order is placed. Payments may be made with credit card or check (made payable to Everyday Cardio Care, Inc.).
For questions please call us at
941-350-6781