See what
doctors

are saying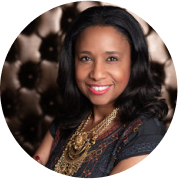 "I have been amazed at how well Everyday Blood Pressure Support has controlled the blood pressure of my patients who want natural alternatives for their high blood pressure. Everyday Blood Pressure Support has effectively managed the blood pressure of my patients who were previously on multiple prescription medications or had side effects with their prescription medications."
Dr. Cyd Charisse Williams, M.D. Orlando, FL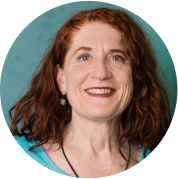 "As a Naturopath Doctor, I focus on natural methods of treatment and cure. For the past 10 years I have found that Everyday Blood Pressure Support is excellent for my patients. They see and feel ongoing improvements in blood pressure and health that they didn't see or feel when taking pharmaceutical blood pressure medicines. I highly recommend this product!"
Dr. DeeAnn Saber, NMD Tucson, AZ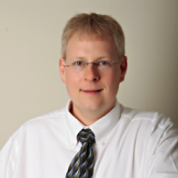 "I first tried this formula with a patient who had been diagnosed with uncontrollable high blood pressure. After two days on the Everyday Blood Pressure Support formula, her blood pressure dropped by 52 points and she was able to maintain a normal BP after that."
Dr. M.G. Michel, B.S., D.C. Poplar Bluff, MO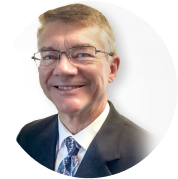 "I have used Everyday Blood Pressure Support since 2017 for my patients. I use muscle testing to test nutritional supplements and am very selective as to what I use in my practice. The Company has put a lot of thought into the development of the product and uses quality ingredients. The majority of my blood pressure patients respond very well to it, and I have seen no side effects."
Dr. Stephen L. Jennings, D.C. Rennselaer, IN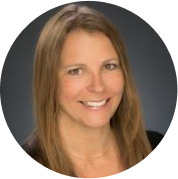 "I first tried this formula on one of our hypertensive nurses as a trial. She was non-compliant with prescription medication but did well with this formula, dropping her blood pressure 20 points over two weeks. In the 7 months our patients have been using it, we haven't had anyone experience adverse events and patients seem pleased with their results."
Dr. Jenny Crosby, D.C. St. Peters, MO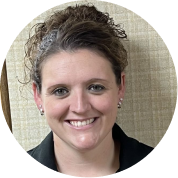 "I first tried Everyday Blood Pressure Support on two patients (male and female) both in their 60's. The male had BP as high as 170/100 and was taking 3 prescription drugs. The drugs showed little response and he complained of the side effects affecting his quality of life. Within30 days Everyday Blood Pressure Support lowered his BP to 120-130/70-80 experiencing no side effects and was weaned off his medications. The female had BP at 150/80-90 under no medication. Within 30 days her BP dropped to 120/80 and remains steady. No side effects were observed. Great Product."
Dr. Kalenna Wilson, D.C. Houston, MO
See what
Customers

are saying
David Drechsler
"Everyday Blood Pressure Support gave me significant results over my prescribed medication. My BP with my medication was 140/89. After two months of taking Everyday Blood Pressure Support my BP is down to 120/72. If you want an alternative to your medication, I highly recommend taking Everyday Blood Pressure Support. "
Kathy Craft
"After ordering Everyday Blood Pressure Support I was pleasantly surprised that in about 2 weeks my blood pressure was coming down. I was running 150/93 and by the second week of taking these herbs my BP had dropped to 120/77 and sometimes lower."
Eric Lucy
"My blood pressure was high at 160/90, sometimes higher. I purchased Everyday Blood Pressure Support before trying drugs, but I was very doubtful that it would work for me. By the second week my BP started to come down. By the end of the third week it was less than 120/70. I am shocked that this worked and very grateful. I have signed up for regular shipments".
Glenn Kertz
"I have had both high blood pressure and atrial fib for over 25 years. My blood pressure was 155/96 and sometimes higher. Because of the atrial fib my pulse rate was also high. I started taking Everyday BP Support 3 years ago and within two months got my blood pressure down to 130/82 and my pulse rate down to 75. After 3 years of continued use my blood pressure and pulse rate remain at these low levels or even lower. I think this product has really worked for me, which is why I'm recommending it."
L. Broughton
"I like this product because it works. I've been on several combinations of BP meds for the last 7 years, and none of them bring results like this product does. To my knowledge, there are no side effects. I've been taking them for three weeks, starting my fourth."
James Piazza
"I have been taking the blood pressure support for 4 years now, my blood pressure was 150 over 100 now it is 124 over 83 and my pulse was 94 to 98 went down to 77. There is no side effects and it kicked in a couple of weeks from taking it. You can also take it with your prescription medicine but you will find soon you won't need it. I would highly recommend this product."
Linda Amin
"I discovered this supplement after being diagnosed with hypertension 3 years ago. My BP was anywhere from 160-180/90. Every prescription drug the doctor ordered gave me disastrous side effects making me unable to carry out a functional day. Many of them are now on my allergies list. After taking Everyday Blood Pressure Support for 2-3 months my blood pressure came down to 115-124/74-82. I have remained on Everyday ever since (3 years now) and have experienced no further episodes of hypertension. Both my primary care physician and my cardiologist approve. Everyday Blood Pressure Support gave me quality of life and peace of mind. I highly recommend this supplement."
Gary Hubert
I have been taking Everyday Cardio Care for approximately two years and am very pleased with the product. I had borderline hypertension and my doctor recommended a blood pressure prescription. I was not overweight, practiced a healthy diet and exercised regularly, so I needed to explore another option to avoid a blood pressure drug. After trying Everyday Cardio Care for a month I experienced very positive results and have been able to maintain blood pressure levels in the 120's. My; doctor is impressed and agrees to stay with what works. I highly recommend Everyday Cardio Care.